Compliments help break the ice on a date, cause a blush on the girl's face, give confidence and conviction in her beauty.
When you express your feelings with words, a girl feels her importance and necessity, her value in your eyes.
To understand what words a girl is pleasant to hear, one must learn to understand the psychology of women, to know what is important for them.
Today we will talk about how and what compliments you can tell your girls. Also, we will mention the moments, which it is better not to mention.
Does the status of the relationship affect how and what compliments can be said?
To begin with, let's figure out how you relate to the girl you want to complement with.
If this is your girlfriend and you have been together for a long time?
Surely you know each other very well. You are already well acquainted with the peculiarities of her character, you know what she likes and what does not. In this situation, you do not need to invent anything supernatural, you just need to learn how to sincerely tell her about your feelings. And before that, learn to notice the wonderful qualities in it, if you have not done this before.
By the way, this rule will be almost universal for all types of relationships – never try to invent something too beautiful or abstruse, do not try to find the girl those qualities that it does not.
Do not embellish. But try to find in it something unique that you want to appreciate and with all your heart fall in love with this quality. And every time look for more and more new beautiful qualities in it. Only then you will be able to say compliments really sincerely.
If you have been with your girlfriend for a long time, or maybe even this is your spouse, then you can afford compliments of any degree of modesty.
The main thing is to remember that even "hot" compliments should not, in any case, humiliate your girlfriend. Speak sincerely, respectfully, think about what you want to do to her pleasantly, and not vice versa.
If you are just starting your relationship?
You fell in love, inspired by feelings, open them to the girl and begin to build relationships. In this case, the same principle works – notice the best qualities in it (and you already noticed them) and tell her sincerely about them.
Do not rush to say Frank compliments, and even better – do not rush to "think" outright compliments. First of all, appreciate the girl as a person, and not the object of your desires.
If in your mind this is not the case, there is an occasion to reflect.
Because you have to build a happy relationship with a person and not just a beautiful wrapper. And the girl must feel that you notice in her everything valuable and unique.
If you want to get acquainted with a girl?
Well, perhaps it will upset you, but compliments are not the first thing to use when meeting you. At the first meeting, your compliment may not be too sincere or even intrusive.
But if something attracted you so much to In a girl that you decided to meet her, of course, you should tell her about it! In this case, it really is your experience, and not just a desire to get any girl.
What is worth remembering?
Say compliments to the girl – it is necessary and important. So she will know about your attitude towards her, about what qualities you notice and appreciate. Your attention to detail in it can increase its interest in you and is simply nice to arrange.
Worry about what you're talking about. Relationships with the girl are alive, not mechanical. You will never be helped by lists of learned phrases. The way you express compliments should not be in contrast to your usual behavior and conversation.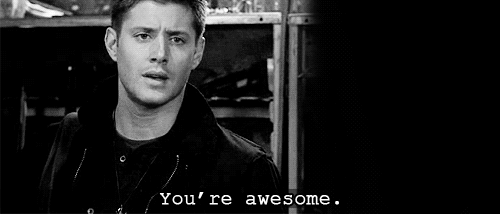 Respect and appreciate the girl. Compliments about sexuality are clearly not the first, which should be resorted to and give yourself this will when it comes to a serious relationship.
Say that you really like it, do not speak too general phrases. Teach yourself to notice the unique little things.
Compliments must be honest and truly deserved. You can praise her appearance, but even better, if you notice her efforts and contribution to this appearance. In addition, it is important to say compliments on her character, achievements, how she copes with different situations, how she can build relationships, how important her activities are for the whole of humanity 🙂
Say a compliment at a meeting, look into your eyes, smile.
Be sincerely interested and considerate and you do not have to come up with a compliment to your girlfriend.
About what to say compliments?
We will not bring here a set of compliments that will help you out on a date. A compliment should be sincere and really about what you noticed in the girl!
But we can tell what to say a compliment:
Appearance: general impression, clothes, hair, hands, face, smile, eyes, any changes in appearance – notice this and you will have something to say about the compliment!
Character: her individual qualities, tenderness, kindness, ability to overcome difficulties, etc.
Achievements: success in studies, work, her talents, ability to cook – see what your girl lives.
What should I keep silence about?
Do not talk about what was before. A girl might not remember what happened a week ago. Speak only relevant compliments.
Do not use in compliments of rude and obscene words.
If nothing gets into your head, better keep silent. A compliment should be sincere and unobtrusive. Otherwise, you risk becoming a liar, the relationship can come to a dead end.
Good luck!
Now you know what compliments you can say to your girlfriend. We propose to continue discussion of this topic in the comments below.
If you find it difficult to manage yourself, ask questions and together we will try to find answers.