This choice of 5 habits of a healthy lifestyle will lead yourself to a longer and healthier life.
New researchers has found that it is never too late to change lifestyle habits and reduce the risk of developing cardiovascular disease on every stage of the human lifeline.
Researchers have identified some simple habits of a healthy lifestyle that can prevent the progression of coronary heart disease.
Cardiovascular diseases are one of the main causes of death in the modern world and it founds you just after you got some bad habits with you.
The good news from that studies is that if you make lifestyle changes in your 25s to 50s and stick to them, you can reduce the risk of cardiovascular disease and add some more years to your lifeline.
The bad news is that the researchers found that if someone develops bad habits, as he or she gets older, he contributes to a detrimental effect on the coronary arteries.
Unfortunately, 45 percent of people in that studies refused good habits of a healthy lifestyle and acquired more bad habits, becoming older.
Here what we say is something which will turn your own for getting a good health and have everything in line is: "It's not too late.
You are not doomed if you at a young age have acquired some bad habits, for example, drinking alcohol or masturbating. You can still change, and this will have an advantage for your heart to clean the diseases. "
Researchers analyzed the relationship between lifestyle and calcification of coronary arteries and their thickening among more than 5,000 participants. Participants were evaluated when they were between the ages of 18 to 30 and 20 years later.
Each increase in healthy lifestyle habits was Associated with a reduction in the chances of detectable calcification of the coronary arteries and their thickening.
They are both markers of cardiovascular diseases, which can predict the potential risk of a heart attacks.
5 Habits of a healthy lifestyle, Which can help you live longer are:
 Maintain a healthy body weight.
 Do not smoke.
 Do at least 30 minutes of physical activity (from moderate to intense) for most days per week.
 Consume no more than one alcoholic drink per day for women, no more than two drinks for men.
 Follow a healthy diet with less processed foods, high in fiber, low in sodium, which includes a lot of fruits and vegetables.
How many of these healthy lifestyle habits are part of your life?
You are not alone if you do not follow all 5 habits. At the beginning of the study, the researchers found that fewer than 10 percent of participants included these five habits of a healthy lifestyle in their daily lives.
Although researchers have not included social bonds as one of the top 5 keys to heart health, do not forget that social isolation and loneliness are harmful to the condition of the coronary arteries and can shorten your life.
In addition, meditation and yoga will help Reduce stress and improve heart health, thereby adding years to your life.
Conclusion: start to develop habits of a healthy way of life now, and you can live longer
Habits of a healthy lifestyle should have a significant effect on the condition of the coronary arteries. With each rejection of habits of a healthy lifestyle, the calcification of the coronary arteries, their thickening, increases, and the risk of cardiovascular diseases becomes higher.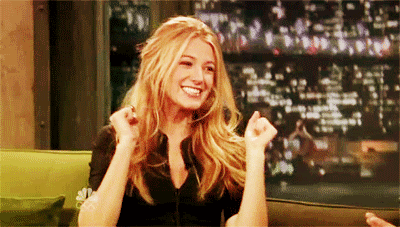 We hope that these results will motivate you to adhere to healthy daily habits and will inspire you to make additional lifestyle changes that include all five rules of a healthy lifestyle, as well as maintaining social connections and reducing stress.
It's never too late to change your daily lifestyle rules.
This will make the habits of a healthy lifestyle part of your daily life and help you live longer and feel better. Start today!
Read More: How to maintain a relationship in real?