There are a lot of relationship problems and many guides are already available on the internet on solving them.
But here, I just wanted to give you something not related to that whole internet world, and typing this in a different approach.
Why different?
Because I want you to be more effective on your partner and make your partner more happy with you, because that is what I love to give you.
Whatever the relation is like friends, lovers or any other type – you got a partner to deal with, and when your partner started finding negativity in you.
Oh, that moment.
Just can't forget, but I am talking to you that when your partner starts finding bad habits of yourself you should try giving your best in every step.
As your partner will start to no-love yourself and put an eye on your every move.
That is why I am writing this quick and possibly the only different guide on relationship problems and how to solve them without breaking up on the entire internet.
So if you are read, come and read it.
Number one your partner will think that you are a loser
What is a big deal in it? really are you thinking this?
I can't believe but have to, so go and read what is a big deal in this thinking type;
Your partner will starts thinking that you can't do a specific work but someone there who can do better then you.
So, its better to think that how you can show your partner your power to do that specific work and prove him/her wrong.
It maybe something like:
your partner will think that you can't do one tier bike ride
you can't run faster then other game winner
and you can't sing like a trendy pop star
or something not listed here, its up to your partner's choice.
No time to talk
Whatever the situation is and whatever you are doing right now. She or He will ask you to talk and talk for long hours.
It happens to every working body who have a work load and his/her partner is willing to talk for long hours on a romantic because he/she is horny.
Maybe not horny but something like that.
In that moment no-one thinks about other person's work load and keep asking to talk.
In this case you should give your partner five minutes to talk with and in first voice you should say I Love You.
After that ask about other unknown questions and seek the permission to work as you can say that your boss is too hard to deal with.
If you have a good partner with a good mind, he/she will grant you the permission to do your job without breaking your relation.
Don't talk to any other person!
Yeah! this is worse.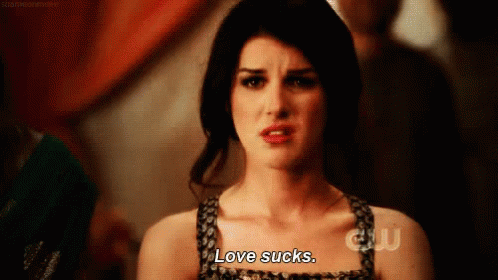 However sometimes it makes sense and give you happiness on your face that your partner is totally sincere with yourself and loves you a lot.
But, in many other cases like when you are at a marriage ceremony and your lover asks you to stay away from girls or boys what you can do?
To make it don't happen, you should try doing this to your partner before he/she tries or you can say that you are broad minded and like to talk to every person in a romantic style.
It depends on your partner that he/she trust on you or not, so make trust first.
Conclusions:
These were the top and all-in-one problems in every relationship which can't be solved without a deep breakup.
But, if you do follow my given steps "I hope that you'll succeed in approaching your partner the way you want".
So, be quick and bookmark these tips, as I will try my best to add more tips in this because I need your help and suggestion which you can send my by commenting here (use below comment form).
Stay happy, stay love-able. Thanks