Have you two wives?
If yes then you are going to read a perfect guidance article, which is here just for you.
As you know that handling your old (first) wife is now becomes not that easy as it was in past days.
Now you have to make her happy the way she wants to be happy because of you.
Yeah! now you have to take good care of her on her own created terms and conditions.
How to Handle Your First Wife (if she is not satisfied)
I have tested this thing by asking some people having two wives and I got these answers:
She is not satisfied from that day he has done a marriage with another woman
His life becomes harder than the past as he can't handle his first wife
Whenever he comes home, there is another issue in his two wives which he have to solve
It becomes more painful to live his life with two crazy birds
Yeah! one person even calls his wives like "crazy birds" and that is why I decided to write on this.
Not just that.
But, I also have generated some great to know tips by exploring more on this topic and asking some old aged persons.
As you know that I am not married and even don't know what happens when you have two wives.
But, I have a bunch of aged humans who know very well that how to handle the first wife after second marriage.
It maybe sounds a little bit crazy.
Whatever, I have that friends and I do love to know their thoughts on different topics.
From all that different topics, here comes this topic and now I am going to reveal the best answers here.
So, it will be a totally working guide for you to know "how to handle your first wife if she is not satisfied".
Let's read now.
Give her some time
By giving her some time I didn't mean to say that you should give some (little) time to her.
Make a strict balance between your new wife and the old one.
Have some time for your new wife in a day and have some time for your old wife in a night.
As your new wife will understand that you have to give some time to old wife too.
But as your old wife is not satisfied, you should go and make her satisfied by sleeping with her one night and second with your new wife.
You should say to your first wife that you are totally in love with her and still you love her beauty and fragrance.
When you go to your new wife, you can tell her that you can't break your first wife's heart that is why you do care about her.
Just follow this simple trick:
Give your 24 hours to your new wife and after that 24 hours give your next 24 hours to your first wife
By following this simple trick and the best ever tips, you can have a good life with your two wives.
Take care of her
As you know and as I always talk about taking care.
Taking care is a key point in every relationship which creates the boundaries of love.
By boundaries of love I mean to say that you can create your own walls around your partner to cover her angry-ness with love and respect.
When we talk about to take care of your first wife, we should try doing these things:
Buy her some good clothes and other related things which she loves to get from you
Gift something you are going to gift your new wife and make it a unique for your first wife
Keep a balance in between your new and old wife and do give same things to each other
If your new wife becomes angry on these steps of yours, you can say sorry and ask her to don't mind as you don't want to hurt your first wife.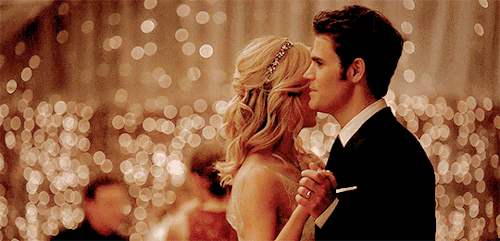 Just hug her (your new wife) and say that you love her, but can't hurt your first wife as she loves you a lot.
If she has some kind of mind and a soft heart, she will determine your kindness.
It doesn't mean that she is a fool – it means that she really loves you a lot and that is why she is happy with you even when you still do love your first wife.
Handle the first wife with love
Yeah! if you really wanna handle your first wife when she is not satisfied, you should fount that thing.
Hmm, search for that thing which is keeping your first wife away from satisfactions and know why she is not really satisfied with you.
If she asks for sex, do her at-least ones a week.
Yeah, in many cases the main thing is sex and it hurts when you are doing it with your new wife and avoiding your first wife on this topic.
She deserves it, you have to give her.
If that is not the case with you then you should try to find the exact problem.
However, as when I talked to aged persons I got these answers:
Giving time to her will be the best step forward to get her trust back
Saying that you love her and don't want to leave her alone will be a beneficial thing
Asking for her thoughts on how she wants to see you with her will be a great line
and also, you should try buying some really great things like clothes and jewelry for her to make her happy.
In the end, one old age man says that:
Having two wives below one roof is not that easy, but when you can do this and got success in making them happy with each other – your home will be a paradise.
So, if you wanna make your home a paradise on earth then do follow my guidelines on how to handle your first wife when she is not satisfied. Thanks.
Read More: 7 main secrets of an ideal wife
Read More: 5 things that wives hide from their husbands