Many girls often have no one to share their feelings of love for a guy, but to keep everything in itself is quite difficult.
She wants to get support, so that somebody suggests how she should behave, to get her love be happy with her.
It is usually impossible to solve the existing problems independently, so emotions interfere with a sober assessment of the situation.
By telling all to the mom: she may not understand because of the big difference in age, and sometimes even just say that this person is not for you.
Tell your feelings to your girlfriend, probably, will be the best, but you should first find out from her if she does not feel the same feelings for your chosen one.
Because in so many cases and also in movies and real stories we have seen and heard that when one girl loves a guy and suddenly saw that another girl who is her best friend is also in love with the same guy.
It will create a big problem and you should know Something related to her relationships before telling her about your thoughts and feelings.
The situation, is it matters?
We go for getting help from friends only when we can not find a solution to our problem.
But, as it turns out, not all friends can give good advice. Some may ignore your request, and some, on the contrary, invent many solutions, so that you can not choose one.
You should know that who is trusted and who is not by making some fake stories and testing that if she tells that to others are not if not then you can trust her but we can't give the guarantee for this method to work for you too, but it is the best method ever.
In order for your girlfriend to help you, you should pay attention to the situation where you plan to talk. Noisy nightclubs or bars will not suit your conversation, both of you will be distracted by strangers and music.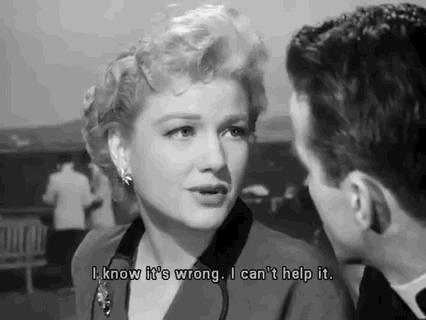 Go shopping, choosing a new skirt or blouse, you can not only hear criticism from outside but also have a great chat. No one will listen to you and meet you in your conversation.
Go in the afternoon to a cozy and quiet cafe where you can calmly chat over a cup of coffee. At home, you can also arrange a tea party and talk heart to heart, but on the condition that no one will disturb you, even a younger sister or brother.
For a walk in the park, you can also share your experiences, fresh air contributes to the work of the brain so that you can come up with several solutions to your problem together.
How to say it?
There are two ways how to tell a friend about your feelings for a guy.
The first way is when you hint at her own attitude to the guy, her feelings, say in riddles, and your girlfriend tells you the result herself. Any girl is able to guess the thoughts and feelings of her friend to the guy, even if she does not tell her about it. She will be given a manner of behavior next to her, her looks and gestures, a voice that will not only change the tone when talking with a guy but also tremble.
The second way is to say everything in the forehead, directly. Ask your friend for advice. She, as a non-interested person, will be able to give you a sober advice on a sober mind, calm your nerves and observe the behavior of a guy and draw a conclusion about how he behaves toward you, whether he has sympathy for you or not.
Whichever way you choose. Your secret should be entrusted only to that friend whom you trust as yourself. Do not tell all your friends about your feelings, otherwise, I'll Find out about them all your friends and acquaintances. Share with a close friend who is always ready to help you and will not tell your experiences to others, but will be able to give advice and help to solve this problem.
Probably the best ever ways are written here in this article for confessing the love with your best friend who is a girl and we don't want our readers to go off the road.
We are here to help you out in every situation of relationships and Just on your one comment, we will be more active.
Let your comment and we will answer to every question you had or have. Thanks for the read.
Read More: 10 Tips On How To Become Irresistible And Conquer Men