Get yourself back in fun days, here is this biggest article of our website which we are going to reveal and share with you.
Just because we love to spread the people and have them trust us as we know what it means and look to others.
As you know we are providing you with some great and knowledgeable tips on relationships here and doing this from the first day of this website started.
We are now going to share some real and only working tips here on the topic of getting yourself back in fun days.
As getting yourself back in fun days is not that easy and when we call it in our childhood.
We end up praying and thinking that how blessed we were.
We got every thing in that days and doing so in the late night we thought why not to share some real and effective tips on making yourself feel that – those days are coming back to your life.
No?
Don't think that, those days can come back to you?
Well, every person who reads this title says this.
And that is why we are typing on this topic and having your eyes on the baseline of what works and what can't.
So come with us and join the race of getting the old fun days back by doing some great things just like we have written below.
Try to make yourself a free bird
Go and check out every thing in your town and area where you are living like a free bird.
You know that kids do visit every thing in any area they are living and they try to find some interesting items here and there.
Because all of that is not just a crap.
It is something we give a damn to it and think about it even in our mature age years.
Being free like wind or a bird will be beneficial to you in many ways such as:
You can set any body to trust you and see you as you are
It will help you know others opinions on your life and how you look to them
Being free like a bird will tell you that how people will treat you when they know that you are not going to stick to things
In many cases, I have read that being free leads us to help our selves gain more exposure with like minded people.
And have more courage than before, to do any thing we were dreaming about.
As when some one is free, he or she can be done any thing related to his/her favorites.
No one will ask you that why you are doing that thing so.
Play with kids and enjoy more
Playing with kids is a key point in taking yourself into back days where you were so happy.
Because when you try to play with that kids you can stay happy and unleash your old good memories where you was playing with other kids of your age.
You can go back and think about those old friends and how you were playing and enjoying with them in your childhood.
As playing with kids and enjoying are two different things.
I have explained playing already and now going to explore enjoying with kids.
So, still, you are thinking that what is the difference? well, you should.
LOL, let's read it.
Playing is a common thing when comes to playing with kids. Every body do this.
But enjoying is different, as all the humans don't really enjoy playing with kids.
This happens to them because of these or maybe other related reasons:
They may hate kids and don't want to play with them
Their history (past) might be foolish when they were kids
Maybe they fall in bad memories of their childhood when they try to play with kids
So many reasons, and we don't know the exact one.
But, same time many people love to play with kids and when some one loves to do this – he enjoys.
Know your relationships
In the last session, I am going to talk about the strong step of getting yourself back into fun days.
As you know whatever you are doing or have in your bank accounts or in net.
You are nothing without some relationships like friends, family and other like minded people.
Maybe you can still enjoy with being anonymous to the world.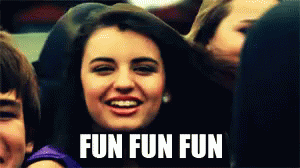 But what if you many good relationships with you? and they all love you? and also take care of yourself?
Is it not that lovely?
Well, it does make a change when you try to give your best to your every relationship and I have some really effective for you here.
So read them right below:
Go to everyone's living destinations and say hello to them at least ones in a month or two months cycle
If you have some really deep relationships then go to their homes at least twice in a month and be with them for 2 to 3 hours a day
For best friends and college fellows, you should make a list of them and have trips to any good visitors location in your country and gather them by calling and meeting every six months
I have so many tips on this topic and I will describe every thing here on this website.
Well, as for now I have shared my thoughts and experiences with you guys to just make you happy in your new days too.
You can fall in back fun days and do more fun by doing all above things.
Just pick one which suits you and takes it seriously so you will be more happy than ever before.
If you are searching for more and easy tips on this topic or related topics, then you can comment below and suggest me any thing you want to see here – thanks.
READ MORE: 10 ways to tell your children that you, too was a kid