Here we are sharing the most ignored but top 7 sins for your love which are killing the base of your love and you should avoid them to have a real world around you.
You so dreamed about these relationships and finally you together.
How cool it feels?
We know that you are very happy and don't want to breakup with your lover, but what if you are diving into breakup with your own hands?
Do not say then that you were not warned!
Nothing kills love as quickly as any of these seven mistakes, says by the psychologist of the women's thoughts and here is what we have to share with you.
1. Too fast transition to sex
There are no universal rules and calculations when it comes time for the first sexual intimacy with the new guy, but if you find yourself in bed before you have time to get to know each other, then you seriously risk becoming an ex-girlfriend and his interest will be lost.
To you to remain his girlfriend, your man should appreciate you and on moral qualities, and not only on physical. So do not be afraid to take a timeout and make him wait a little until you figure out your feelings. Perhaps the rule of the three dates is a myth, but there certainly is a rational grain in it!
2. Too fast openness
Do not rush to tell him all your sad stories of childhood. You meet and become closer to each other – this is quite natural, but you do not need to speed up this process, bringing down on it the flow of information.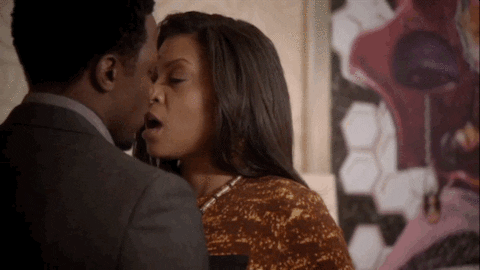 It is better to give it dosage, if you do not want to frighten your man with your drama.
3. Too frequent calls and sms
Despite the fact that we live in the era of modern communications, you just need to remain calm.
A man likes to play the role of a hunter, not a victim, and by his constant calls, sms and emails you can achieve a negative effect and make him less interested in relationships. So put the phone back and move away from the computer to allow your boyfriend to act.
4. Attempts to spy on him
Perhaps it seems to you that this is a quick way to learn about it as much as possible, but in fact, such methods only lead to an aggravation of problems, because hardly anyone will want to meet with a girl who is everywhere poking her nose.
5. Imitation of orgasm
Imitation of orgasm – this is a completely harmless little lie for good, is not it?
No! After all, you actually do your harms tremendously, allowing him to think that his movements are pleasing to you when in fact they are not. And if you marry him? Are you going to play your part all your life?
6. The desire to change it
People do not tend to change too much, since they are already grown-up personalities with their own character and habits, especially men, so if you find in your guy a lot of things that you can not accept, perhaps you just need to change it to another?
7. Neglect of self
Despite the fact that compromise is very important for the beginning relationship, sacrificing your man all his strength and free time and ignoring his own needs is a huge mistake.
Whether you have a relationship or not, you should always love yourself and take care of yourself first.
What you have learned from above guidance?
Tell us by commenting below with your reviews and feedback so we can make it even more better.